Re-roofing Professionals In Sydney
Our re-roofing Sydney experts can give your old and tired roof a fresh look and a new lease of life. Sometimes it is not worth it to keep repairing your roof. At The Roofing Professionals, we specialise in replacing old or poorly installed roofs.  We can supply and install new cement, Colorbond, terracotta, tile, metal, and slate roof repairs.
Re-roofing comes with several advantages, including adding value to your home, making your home more energy efficient, improving your curb appeal, and keeping your property safe. In Sydney, you need a roof that can withstand wind, rain, and other weather elements. For this reason, we use high-quality material to ensure your re-roofing Sydney will stand the test of time. We have been offering re-roofing services for over 25 years. Our time spent on roofs guarantees a great re-roofing Sydney at a great price.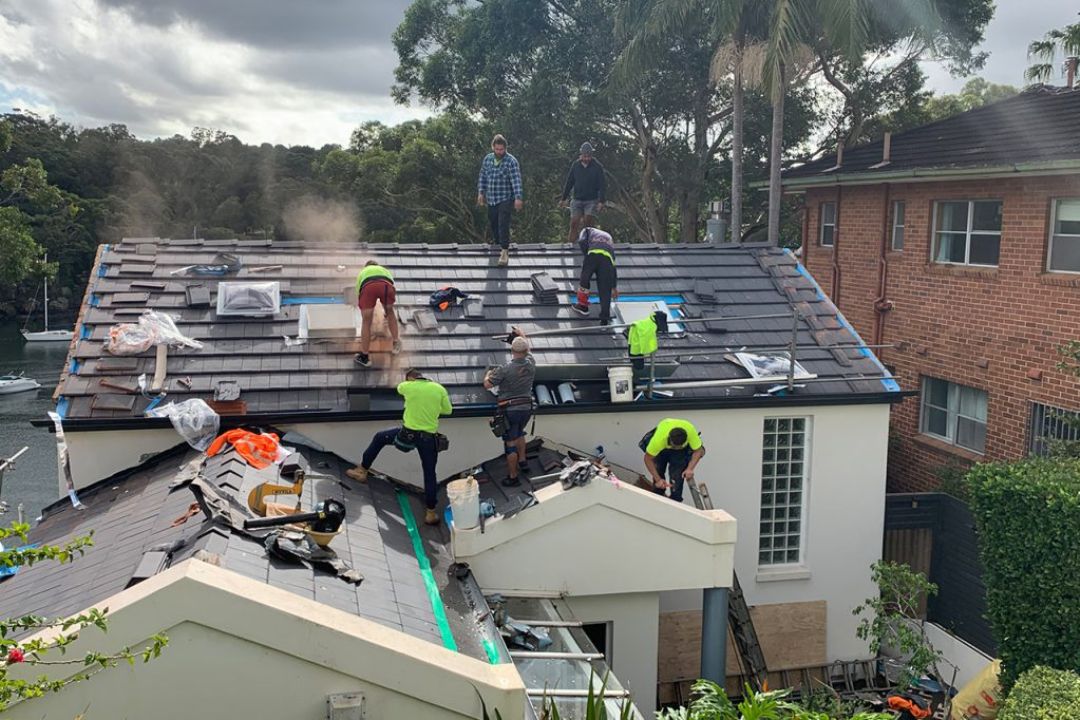 Quality Re-roofing Services In Sydney
Are you looking for a reliable re-roofing contractor Sydney? Contact The Roofing Professionals Eastside. We offer commercial and residential re-roofing services at competitive prices in Sydney. Our director, Boris, values customer relationships. As such, he ensures that our skilled tradesmen provide the best service from the first time you call us to when we complete your re-roofing project. We are a local and established business, and we have provided Sydney's residents with re-roofing services for over three decades.
After contacting us, we visit your home to understand your roofing problems to suggest the best solution. Only then will we provide you with a fair and competitive quote. We have developed a reputation for providing honest services to our customers, making us the best company for your next re-roofing project.
Why Choose Us
Throughout our experience in the re-roofing industry Sydney, we have satisfied our customers. We pride ourselves on leaving a happy client each time we handle a re-roofing project. The Roofing Professional Eastside also stands behind its work by offering a 100% roof replacement guarantee. This means that you can rest assured that your new roof will secure your property and family. We are fully licensed and insured so that we can complete your re-roofing project efficiently.
At The Roofing Professionals Eastside, we use high-quality Australian-made roofing products to replace your roof. We understand what materials can withstand the Australian weather. Boris also has a degree in Construction Management and Property with extensive experience, meaning that he can provide a comprehensive and long-lasting approach to your roofing problem. Our staff are well-trained to ensure they provide safe work method statements. We are always ready to help you with your re-roofing Sydney project.
If you want to install a new roof on your house or business premises, The Roofing Professionals Eastside can take care of your needs. Call us on 0410 495 960 for the best re-roofing Sydney.