Do you have a tile roof? Are you looking for tile roof repairs in Sydney?
Tile Roof Repairs Sydney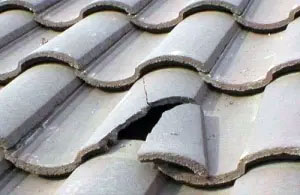 Tile Roof Repair. Image Source.
Tile roofs should be maintained every 25 to 30 years. Typically after 30 years valleys need replacing and ridge capping needs to be repointed. Depending on how old the roof is and how severely it is damaged, the tile roof repair process can be as simple as replacing a tile with a spare one (many tile roofers leave behind tiles on each roof that they do) or a well executed silicone repair can do the trick.
It is best to use a roofing professional as tiles can become brittle over time. Walking on fragile tiles can break them, causing unnecessary further damage to your roof.
Contact us today HERE for a free quote.