Roof Repairs St George Area
The Importance Of Roof Repairs In St George Area
There are many important reasons why you should consider roof repairs in the St George Area. Many homeowners are unaware of the damages that can occur when neglecting to get regular maintenance on their roof. The roof is one of the most vital parts of the house's structure and often the most exposed. As a result, it goes through all sorts of harsh weather conditions, be it rain, wind, or hail.
A roof also plays a crucial role in keeping you protected from the cold by keeping the house warm. The same insulation helps in the summer months when keeping the house cool. Now imagine your roof wasn't functioning properly and it has damage then It can directly affect your quality of life when these issues aren't solved.
Our team of experts recommend our customers get repairs every ten years in order to maintain the integrity of their roofs. At Roofing Professionals Eastside, we offer a wide variety of services with a specialisation in roof repairs. We are fully licensed and professionally trained to handle all your roof issues with utmost care and precision.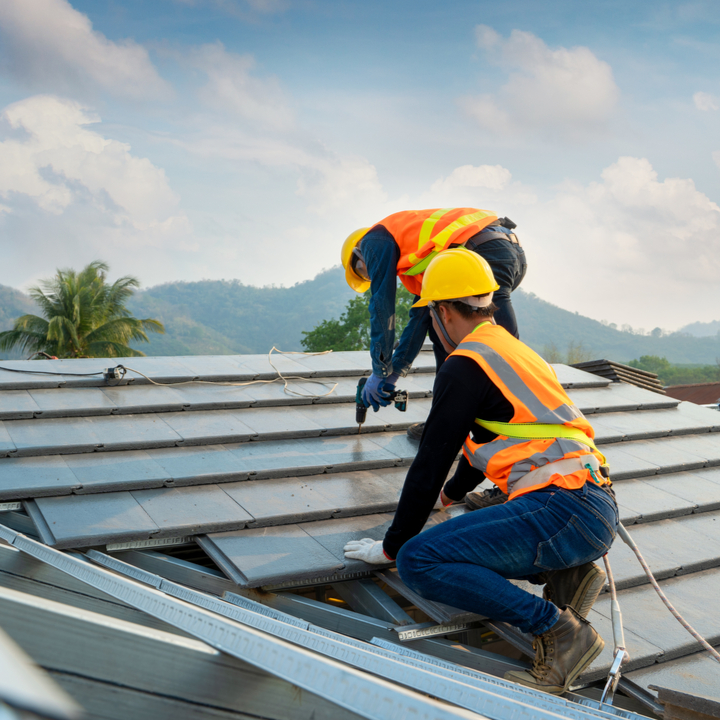 Roof Repairs St George Area – Our Dedicated Team
Our roofing specialists have spent more than 25 years carrying out roof repairs in the St George Area. We have members in our team who have attained professional degrees in construction management and property to expand their skilset and gain further knowledge of the industry. Combined with their roofing experience, our team guarantee to bring a quality of work greater than competitors.
Apart from providing long term and comprehensive roofing solutions, our team members are incredible at customer support. Whatever stage of the process, we are always there to guide and assist you with any query or issue that arises. Our friendly nature has earned us a number of long-term clients who continue to use our services every time they need something roof related.
To further expand our expertise, we undertake regular training sessions for our team to make sure they are up to date with the latest industry news. Our goal is to stay at the top of the industry and continue to provide premium materials and exceptional results you.
Why Choose Us For Roof Repairs In St George Area
There are many options to go for when you need roof repairs in St. George Area. However, you won't find a service as good as ours anywhere else for the following reasons:
Trustworthy
Through our 25 plus years of experience, we have made a name in the St George Area as one of the most reliable and trustworthy roofing specialists. Thousands of satisfied customers have become the source of our pride and motivation to keep providing quality services.
Incredible Team
Our team is made up of highly motivated and trained people. Each individual is handpicked with a range of skillsets and expertise. We want the best professionals working on your roof, and no one is better than the team we have brought together.
To learn more about our roof repairs in Lane Cove, call us today!