Roof and Gutter Repairs Sydney
Exceptional Roof And Gutter Repairs Sydney
A damaged or poorly maintained roof and gutter is a disaster in waiting, and only quality roof and gutter repairs Sydney will ensure your home or business remains safe. Damaged gutters can lead to several issues, including clogs that can cause water damage to your property. At The Roofing Professionals Eastside, we have the expertise and professionals that are ready to repair your roof and gutter to ensure your property is safe and continues to operate efficiently.
Some of the problems that may indicate an issue with your roof and gutters include a leaking gutter, water run-off from clogged gutters, dented or damaged gutters, leaking roof, and gutters that have separated from the roof. We have over 25 years of experience in the industry. This means that we can identify the cause of your problem and suggest the best possible solution. We also use high-quality materials for all roof and gutter repairs Sydney for long-lasting results.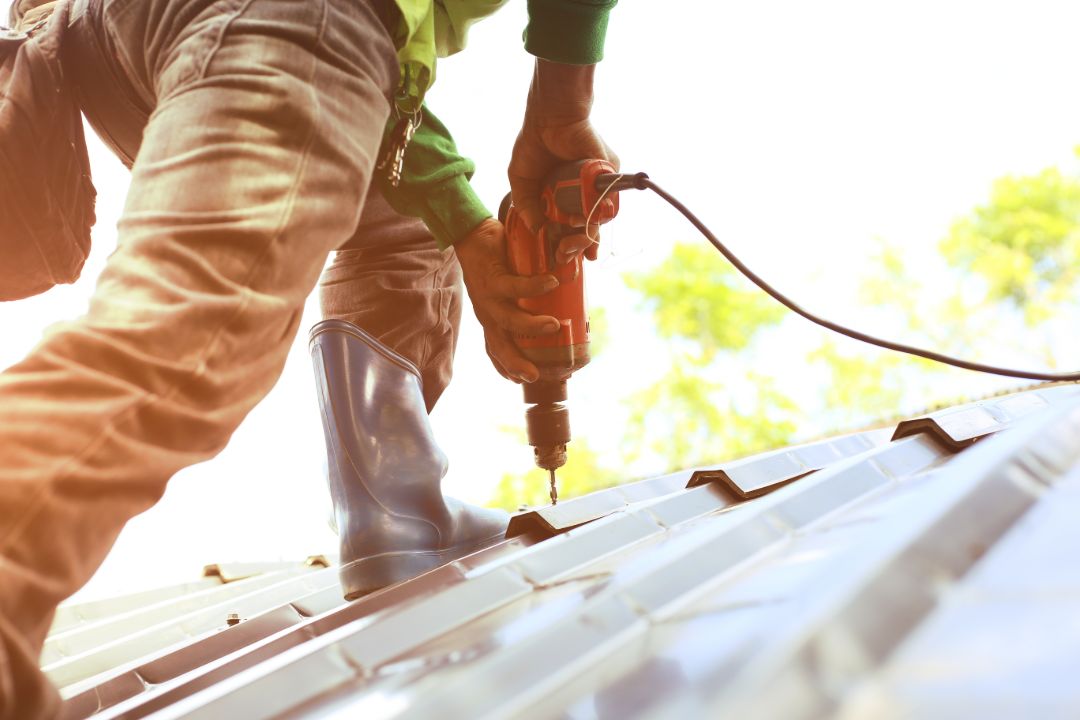 Reliable Roof And Gutter Repairs Sydney
At The Roofing Professionals Eastside, we have provided roof and gutter repairs Sydney for over three decades. Prevention is better than cure. As such, if your roof and gutter have seen better days, consider contacting us to give your roof a new look. Whatever your roofing style is, we can suggest the best repair options at the most competitive price in the market. Our roofing experts specialise in tile, cement, terracotta, metal, slate, and Colorbond roof repairs.
Besides having a decent roof over your head, roof repairs can also extend the life of your roof. Updating your roof is also an excellent investment since it increases the value of your house. As a local and established business, we provide top-notch services to maintain a close working relationship with our clients. We also offer a 2-year warranty on all repairs so you can rest assured that you have a durable roof and your family is safe.
Why Choose Us For Your Roof And Gutter Repairs Sydney
Besides our extensive experience, there are several reasons to call us for roof and gutter repairs Sydney. We are a fully licensed and insured company. So, we comply with all legal requirements and regulations to ensure our clients receive the best roof repair services. Our director, Boris, has a degree in Construction Management and solid roofing experience, so you can trust him to approach your roofing problem with professionalism. Our roofing experts are also hand-picked to ensure we have a skilled and trustworthy task force.
After calling us, investigating the cause of your problem, and suggesting the best solution, we will provide you with a free comprehensive quote. This ensures that you know the repair cost and you avoid any surprises after the work is complete. We conduct our business with openness and honesty. Our experts will tell you exactly what we need to do to your roof to ensure the most affordable option to complete your roof and gutter repairs Sydney.
If you require roof and gutter repairs Sydney, call us on 0410 495 960 for a free detailed quote. We are an experienced team with a wealth of knowledge ready to assist you.