Why Should You Have Your Roof Coated?
There are numerous benefits to roof painting Sydney, all of which preserve the quality and extend the lifespan and function of your roofing system. Just a few of its upsides are:
Better Indoor Comfort: Roof coatings will keep your home's interior cooler during summertime and warmer in winter, thanks to its insulated and reflective properties.
Roof Health: Paint will prevent the adhesion of particles and growth of mould and mildew, so your roof will stay in the best condition for many years while staying aesthetically pleasing.
Cost Savings: Because your roof is protected against microbial growth and maintains proper insulation, it will require fewer maintenance and contribute to less energy consumptions, respectively.
Fresh Look: Coating your roof will increase your building's curb appeal, raising its value to potential buyers.
The Roofing Professionals Eastside are a licensed, fully insured, and highly experienced team that can handle your roof painting project. We use only premium grade and long-lasting coatings applied by our amazing painting crew to keep the topmost part of your home performing optimally all year round.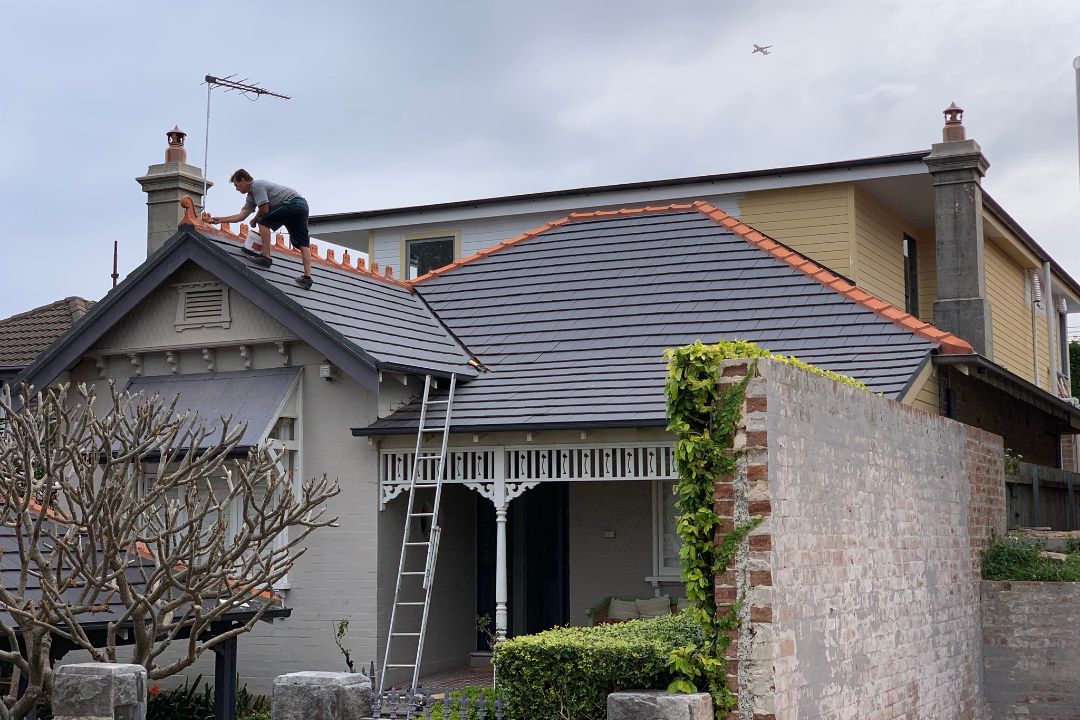 Here's How The Roofing Professionals Eastside Can Help You
At The Roofing Professionals Eastside, we are passionate about our community and want to do our part to keep homes in Sydney protected and beautiful. We proudly offer dependable and comprehensive roof services, including roof painting Sydney and more. We can help boost curb appeal while protecting your property and improving its value and function.
Our team is excited to work with you on your next home improvement project and help you achieve the home you have always dreamed of. With our professional and knowledgeable staff, we guarantee to meet and even exceed your expectations.
Take a look at some of our other services:
Colorbond roofing
Concrete roof tiles
Roof dip repair
Roof cleaning
Roof flashing
Roof repairs
Resarking
Tile roof repairs
Terracotta tiling
Vermin proofing
When you need the best service provider of roof painting Sydney, trust the team behind The Roofing Professionals Eastside to do our best to revamp your home with the best roof paint solutions.
The Go-To Service Provider of Roof Painting Sydney
The Roofing Professionals Eastside have been in the industry for over 30 years now. Our integrity, hard work, and knowledge are key to the successful of our business. So, for three decades, we have been one of the go-to roofing companies in Sydney.
Our commitment to our craft is what helped us to forge lifelong relationships with our clients. Our team will treat your home as if it were our own.
Our company is equipped with state-of-the-art technology and specialists who are prepared to meet any challenges. What's more, we only use time-tested materials to get the job done right. We apply the utmost care when preparing our paint and give meticulous attention to detail so we can create spotless and long-lasting finishes.
As customer satisfaction is important to us, we always perform our work with professionalism, greatness, punctuality, and reliability. We always prioritise quality. For all your roof painting Sydney needs, feel free to contact The Roofing Professionals Eastside anytime!
No matter what type of roof painting Sydney you need, you can trust us to refresh the look of your property. We will communicate with you on which colours and products work best for your property, requirements, budget, and even aesthetic. Call us today on 0410 495 960.