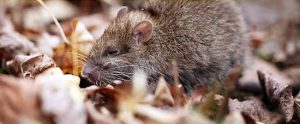 Vermin proofing ensures that those pesky unwanted critters stay where they belong – outside! The roofing professionals can vermin proof your roof to stop possums, rats and birds from entering and nesting. We have vermin proofed many homes in the eastern suburbs particularly in the leafy areas of Vaucluse, Double Bay and Bellevue Hill. Wildlife can become trapped in your roof and die. Not only is it sad to see this happen but the deceased animal can result in a terrible smell throughout the home.
A few years ago a customer rang from Woollahra saying that her daughter's room smelt terrible. A professional roofer from our team went to her home to find a dead wombat within the roof. The wombat was removed and the roof was sealed to prevent any more animals from getting trapped. Our client reported the smell went away almost immediately.
How Does Vermin Proofing Work?
There are many ways to vermin proof a roof. The most common way is to place a wooden or metal mesh around the eaves of the roof to stop the animals getting in. This is safe for the animal but tough enough to ensure they stay away!
Another way is to use a gutter guard, which will stop these pesky critters entering the guttering system. The Roofing Professionals install a high quality guard that was immediately solve this annoying problem.
Other Benefits of Vermin Proofing
A solid vermin seal can also have added advantages, such as stopping rain from splashing into open areas.
If you're interested in finding out more about vermin proofing, get in touch with us by filling out our Contact Form.