The Roofing Experts Are Here to Ensure Your Roof Withstands All Seasons
If you live in an area that is prone to bushfires, you must ensure that your roofing Sydney is rid of clutter and debris. In winter, you also want to ensure your roofing material is resistant to damage caused by strong winds, hail storms, and rain.
During the summertime, humidity, heat, and the sun's harsh rays all contribute to roof issues, such as UV and heat damage, poor ventilation, plus moss and algae growth. The hot weather comes with unique risks that can damage your house's top part and lead to serious problems.
The good news is that The Roofing Professionals Eastside is a specialist in roof installation and repair of all types. Our business has been up and running for over two decades, and we have been a service provider of roofing Sydney, particularly in the East. For all your roofing concerns, simply call 0410 495 960, and we'll give you an obligation-free quote!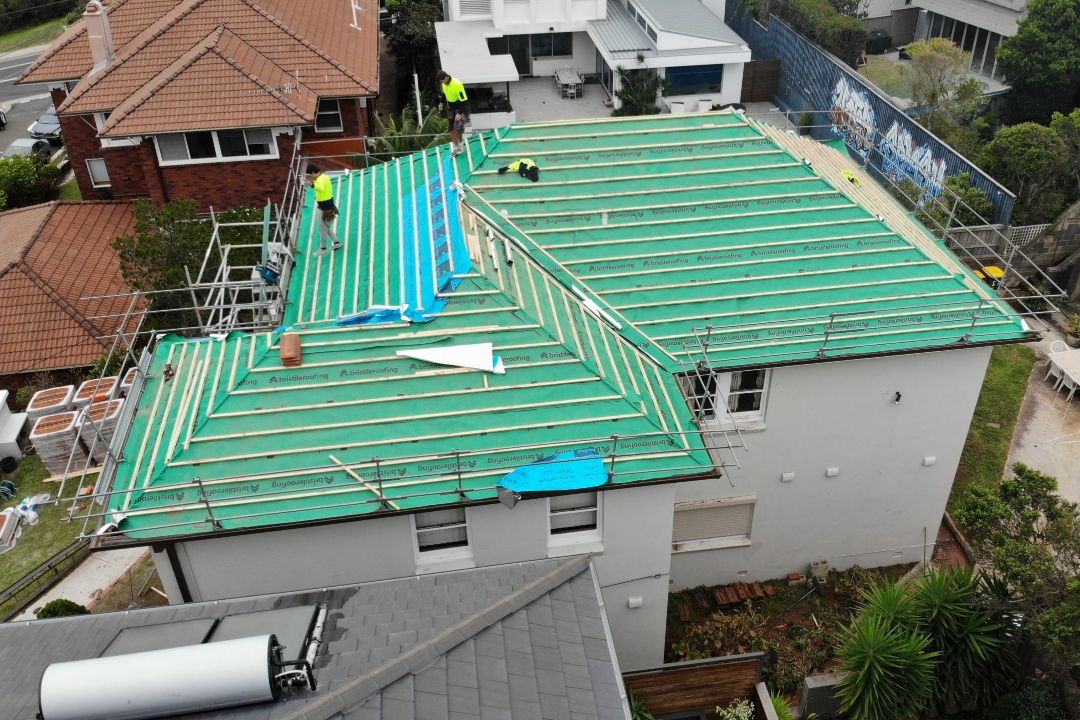 The Roofing Professionals Eastside – Our Services
We are a licensed and insured roofing Sydney company, serving the Eastside of Sydney for over 25 years. Let our highly-qualified technicians inspect your roof and decide on how to address the issues in it.
We will take care of all your roofing Sydney needs. Once you hire us, we will take care of everything without you needing to worry about a thing. Take a look at our services to see how we can help you:
Colorbond roofing
Concrete roof tiles
Roof dip repair
Roof cleaning
Roof flashing
Roof repairs
Resarking
Tile roof repairs
Terracotta tiling
Vermin proofing
Why Should You Choose Us for Your Roofing Sydney Needs?
In today's extremely competitive roofing market, why should you choose to work with The Roofing Professionals Eastside? We are established for some time now, and we one of the leading choices for roofing Sydney repairs in the eastern suburbs for many years now.
Thanks to our comprehensive hiring process, we employ only the best roofers in the area, so we know they can deliver work that is up to par with industry standards. They are not only highly skilled but also friendly, honest, and courteous. Every member of the team cares about your property, so you can rest easy knowing that your home is in the right hands.
As a small business, we value every positive relationship with our clients. From the moment we meet until completion, we ensure a job well done, strong communication, and demonstrate outstanding performance. We investigate problems thoroughly so we can understand what caused the issue and provide you the best solution for it.
The entire team behind The Roofing Professionals Eastside strives to offer you fast, reliable, high-quality, and hassle-free roofing Sydney solutions. Aiming to stay updated on the best industry trends. Get in touch with us today for a free quote! Please feel free to contact us at 0410 495 960.